Outdoor DIY repair education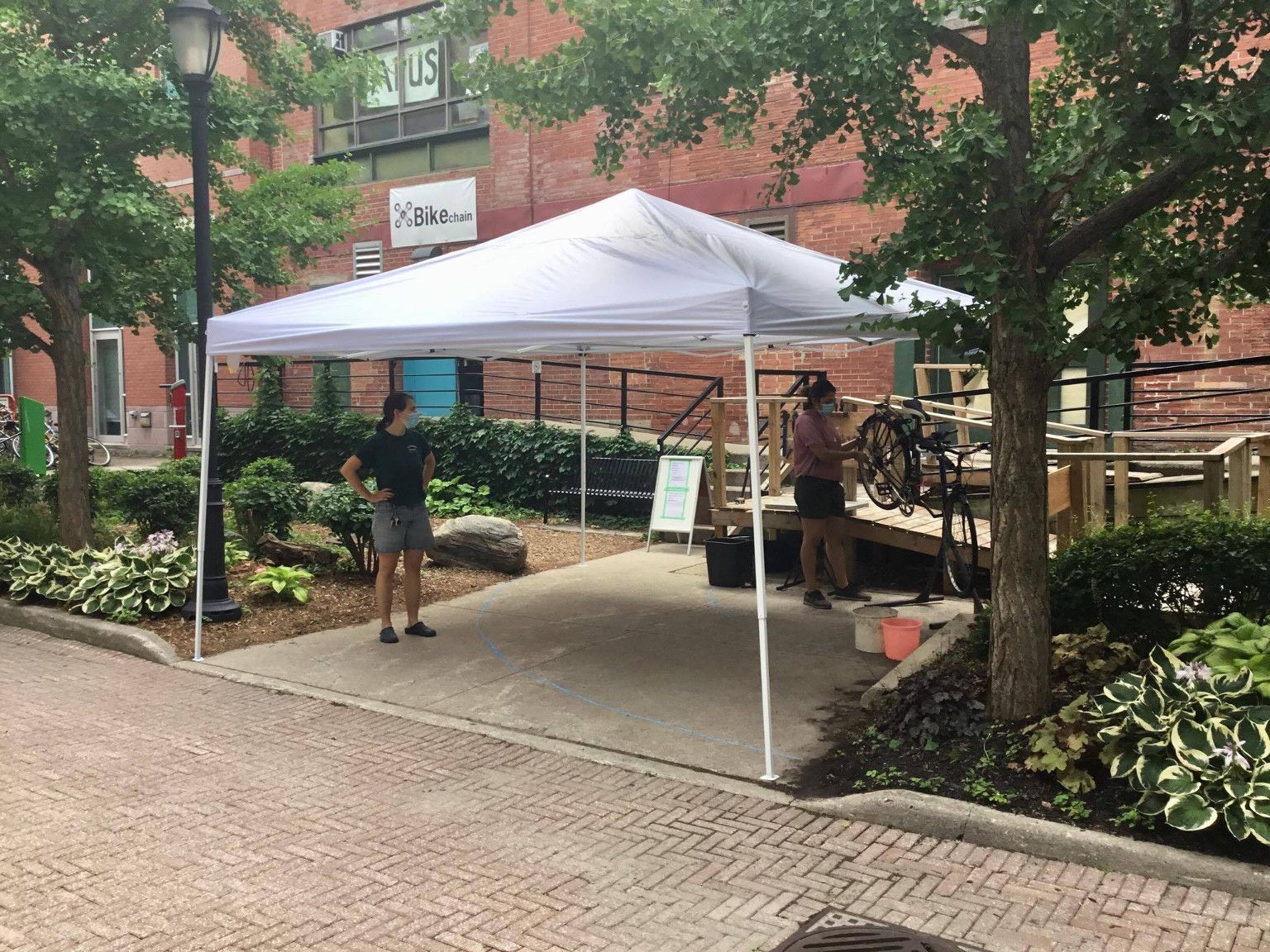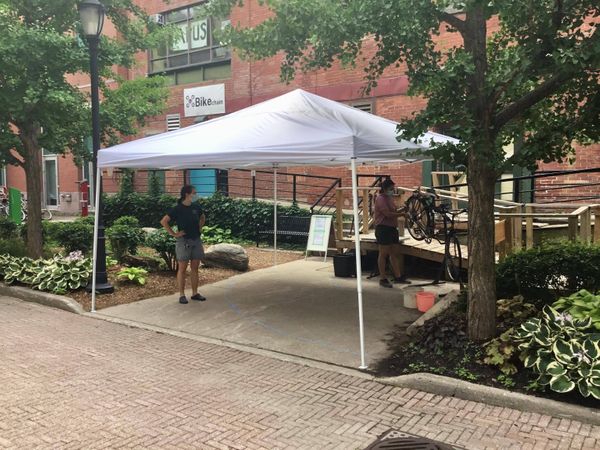 Do-it-yourself repairs** will be offered outside the shop on Wednesdays, Thursdays, and Fridays 10:30-5:30 on a first-come, first-served basis. Masks are required. You will be asked to make a donation within your means for use of this service.
There are no appointments, and you must sign up for the waitlist in person
No waitlist signups after 4 p.m.
Closed-toe shoes are required – no sandals
We do not have a washroom
You will not be able to come inside the shop at any time
You will only be able to do one repair per session
We can only serve one person at a time and we cannot lend tools while you wait
Wear clothing that you don't mind getting dirty
If you are looking to have your bike fixed by one of our bike mechanics, click here for information about our single-issue repair service.
**Do-it-yourself means that we offer the tools and knowledge for you to fix your own bike. You will be advised on necessary repairs and proper procedures by our staff and volunteers, who will maintain a 6 foot distance at all times.  We have all the tools and parts needed for basic bicycle repairs.